Angel Blinds Ltd were established in 2016 by Keith Angely and his long-time friend Iain Matheson. Keith worked as a hairdresser for over 30 years and Iain worked for over 30 years in production and manufacturing in the blinds industry. They both have a similar work ethic and by combining Iain's experience in the blind manufacturing industry and Keith's customer relations expertise from hairdressing, they decided to set up Angel Blinds together. They provide a service that is not sale pressuring on potential clients, their aim is to provide the perfect product and a friendly bespoke service.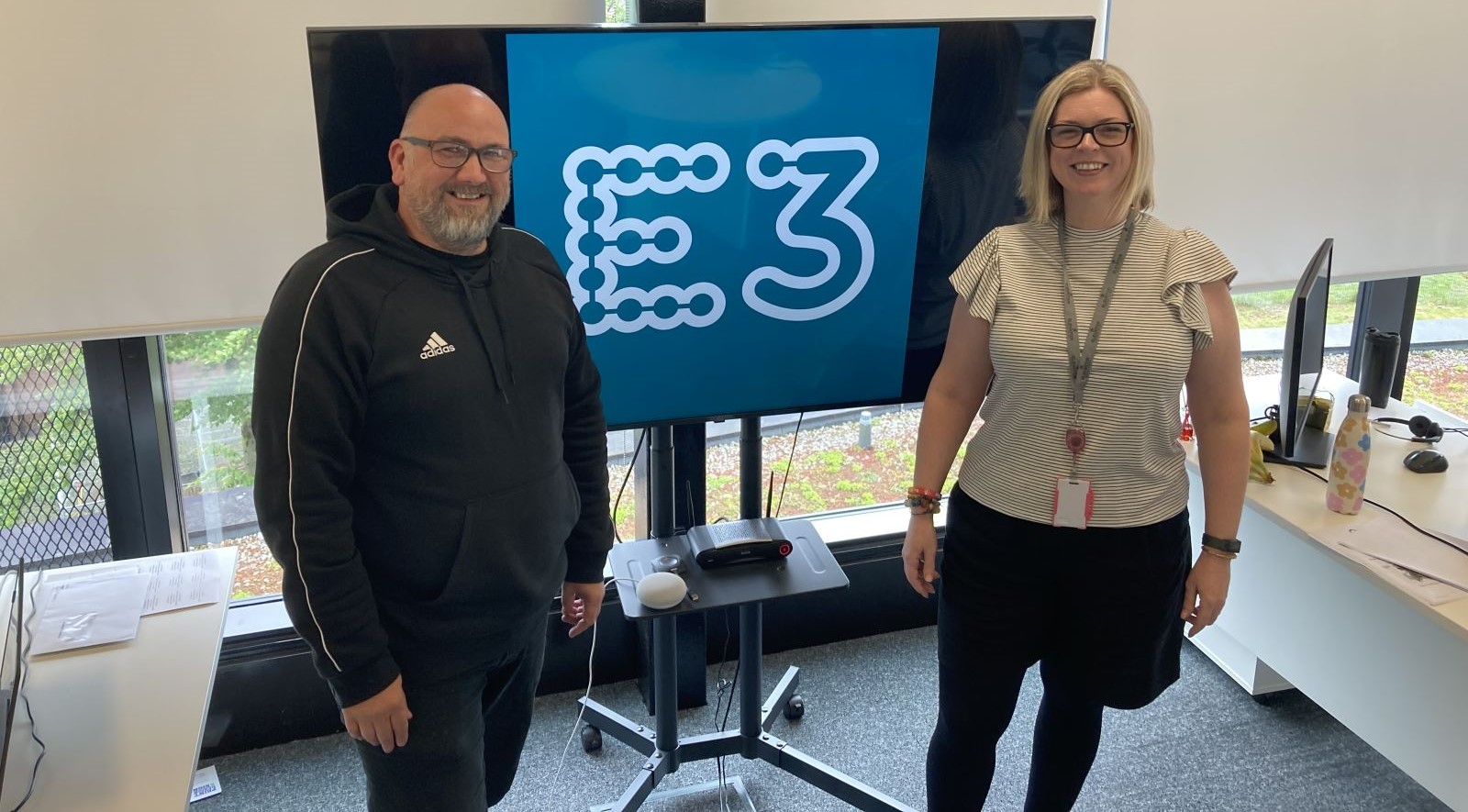 "We have been working very closely with E3 to help expand our knowledge of the benefits of social media and its uses in connection to the growth and development of our business. With tech and IT support, we feel it is much needed."
Keith has attended the Digital Innovation Masterclass by Colin Rose. He has also taken advantage of the 1:2:1 digital support with Targeting Innovation, who are helping the business learn about SEO and how to set up and use their Google Business Profile.
Keith has also taken part in the (certified) Climate Emergency Training and has learned more about the environmental impacts that the planet is facing and what his business can do to reduce its impact for a better future - in line with North Lanarkshire's pledge to be Net Zero by 2030.
E3 has also signposted Angel Blinds Ltd to additional funding and training through Business Gateway. Additionally, Keith has joined a local trade networking group who he was introduced to through the Cumbernauld E3 hub manager Melanie West, where he has made good connections and gained new customers.
Keith and Iain have also taken advantage of the 1:2:1 support that has been available to him via the E3 hub from Rachel McCormick, Marketing Co-ordinator and Jack Getty, Digital Manager for Cumbernauld. Keith has found this service invaluable, and it has provided him with a greater understanding of the power of Facebook. Keith has described having the hub available as a fantastic service with a more personal touch to business support and is relieved that there is an organisation out there who cares about local businesses and their struggles post covid. And it is funded and free.