Nightingales window cleaning business is a small family run business, specialising in commercial window cleaning services, in addition to local homes within the North Lanarkshire area. Established in 2003 the company has grown over the years supporting several full time and part time workers.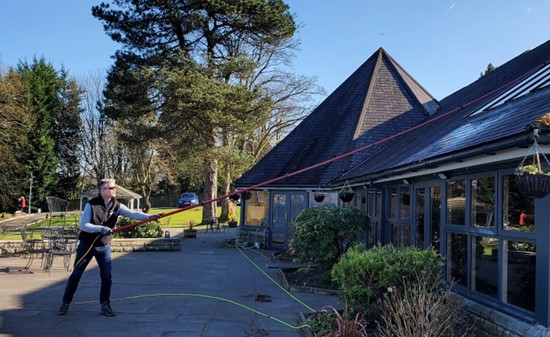 How E3 helped
Matthew responded to an email campaign from E3 that highlighted digital support was available and reached out to gain support with the company's website. Matthew self-built the website drawing on his background in IT; the site was struggling to rank on Google and clients were reaching out predominantly through word of mouth. After a meeting with the E3 hub's marketing team and talking through tactics with social media and SEO- Matthew explained how he wanted to drive customers via the website and wanted to focus more on commercial opportunities, rather than individual homes. This suited his workforce, and equipment better and created prospects for the company through business-to-business referrals. In order to achieve this Matthew felt his website needed assistance, though lacked time to fix the issues with managing the business full time.
He also sought to create Google ads but was facing technical issues. The marketing team were able to identify the issues within the website's landing page and research keywords to help the website ranking. After this Matthew was referred to a digital expert at Targeting Innovation where his issues with his Google ads account were amended. These sessions and training allowed Matthew to put together a local SEO campaign to improve his rank on Google and alter the landing pages. This has increased the number of clients directed through the website and the clientele have become more commercially focused.