Niky Svihelova made the decision to launch Health Booster after a nudge from her father, who suffers from chronic asthma.
Originally from Slovakia, Niky's family were well-versed in the history of salt caves across Eastern Europe and the therapeutic and medical benefits of the practice. Niky's father even credits the treatment for improving his health to the point where he no longer needs his inhaler - and no longer snores while sleeping.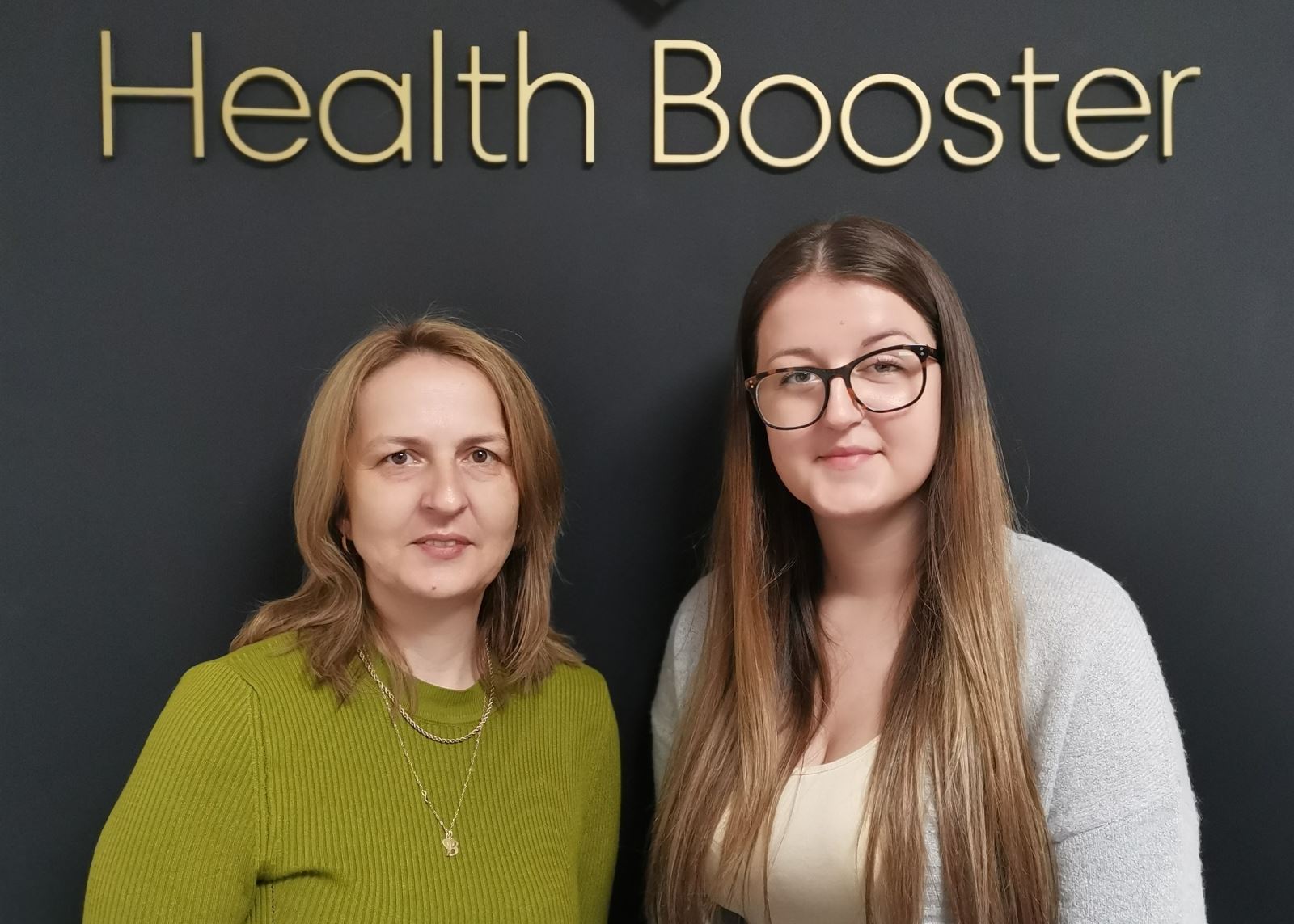 By breathing in micro salt particles blown into the air by halogenerators, Halotherapy can help treat those suffering from long COVID, respiratory issues, asthma, snoring, COPD, MS, allergies and more.
After realising no such treatment was currently available in Scotland, Niky began to seek out ways to set up the first and only Salt Cave offering Halotherapy (aka dry salt therapy) in the country.
"Being approved for a grant from E3 really helped me move my business forward. The application process was so easy and it has so many beneficial elements besides the money. E3 helps you boost your clientele with marketing, social media training and how to advertise, too!"
How E3 Helped Health Booster
After spotting E3 through a Google ad, Niky reached out for support on how to start a business and access first time business grant funding. E3 South Lanarkshire helped her through the application process for Give It A Go and Niky was quickly awarded £300 to invest in new equipment – in this case comfort blankets, a water dispenser and a shoe covering machine for her new premises.
Ensuring her customers feel comfortable and safe is incredibly important to Niky, so receiving this grant allowed her to introduce the equipment quickly and get Health Booster off the ground sooner than expected.
Along with the funding, Give It A Go also includes expert 1:1 mentorship and free digital training to support Health Booster through the development of the business. The E3 team kept in touch with Niky to signpost upcoming events/programmes, discuss marketing strategy, provide social media training other general business support.
"I would definitely recommend E3 for any type of start up business as the team are so pleasant and help in any way needed."
Niky hopes to spread the word about her unique business across not only South Lanarkshire, but the whole of Scotland, so that those suffering from conditions can try Halotherapy for themselves.