Call us and we'll set-up a meeting at E3 Cumbernauld. Our friendly staff will help you with everything from social media training, financial support and 1-2-1 mentoring. If you can't meet us face-to-face, please visit us online or look out for our mobile electric van on your local high street.
Find Us
Suite 14, The Muirfield Centre, 1a South Muirhead Road, CUMBERNAULD, G67 1AX
Meet the Team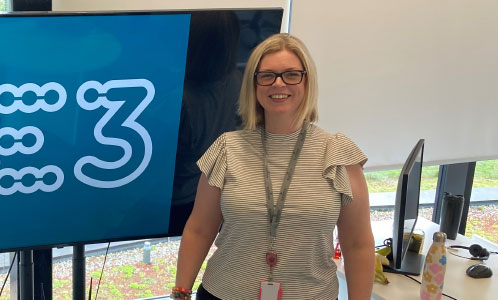 Melanie West, Hub Manager, E3 Cumbernauld
Upcoming events from E3 Cumbernauld
Latest news from E3 Cumbernauld
What our clients are saying about E3
Signed up for free business support and ended up learning a lot via their online webinars and masterclass. I was able to follow easily and put what I learned into the context of my...
Read full review
Good quality advice and friendly practical help for my business. Thanks for all your hard work!!
Fantastic support for current local businesses and those who are starting out in creating and launching their own business. Lots of helpful training no matter what stage in your bu...
Read full review
Recent Case Studies