---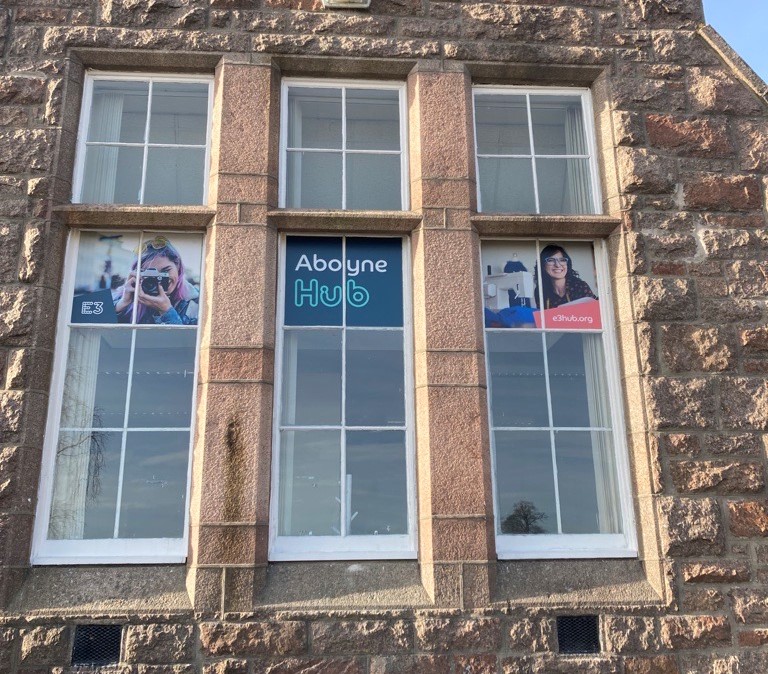 The teams at the newly opened hubs in Aboyne on Royal Deeside and in the market town of Huntly have been overwhelmed with the interest and enthusiasm shown by local people
Both hubs only opened their doors a few weeks ago but already staff are busy booking appointments, helping local people to start businesses and assisting existing firms in each area.
Open throughout the week for both in-person and online appointments, both hubs have dedicated staff to help deliver free support training and guidance, whether someone is looking to make money from their hobby or needs help to grow their existing business.
With free Wi-Fi, desk and meeting space available there has also been strong interest in using the facilities in both the Aboyne and Huntly hubs.
Aberdeenshire Project Manager, Hollie Kelly said "We have been thrilled by the warm welcome we have had in Aberdeenshire and I am delighted to see so many local people signing up with us. There is clearly a huge appetite for high quality local business support and as the whole E3 programme is free to use, I am sure we will be working with many people in the months ahead"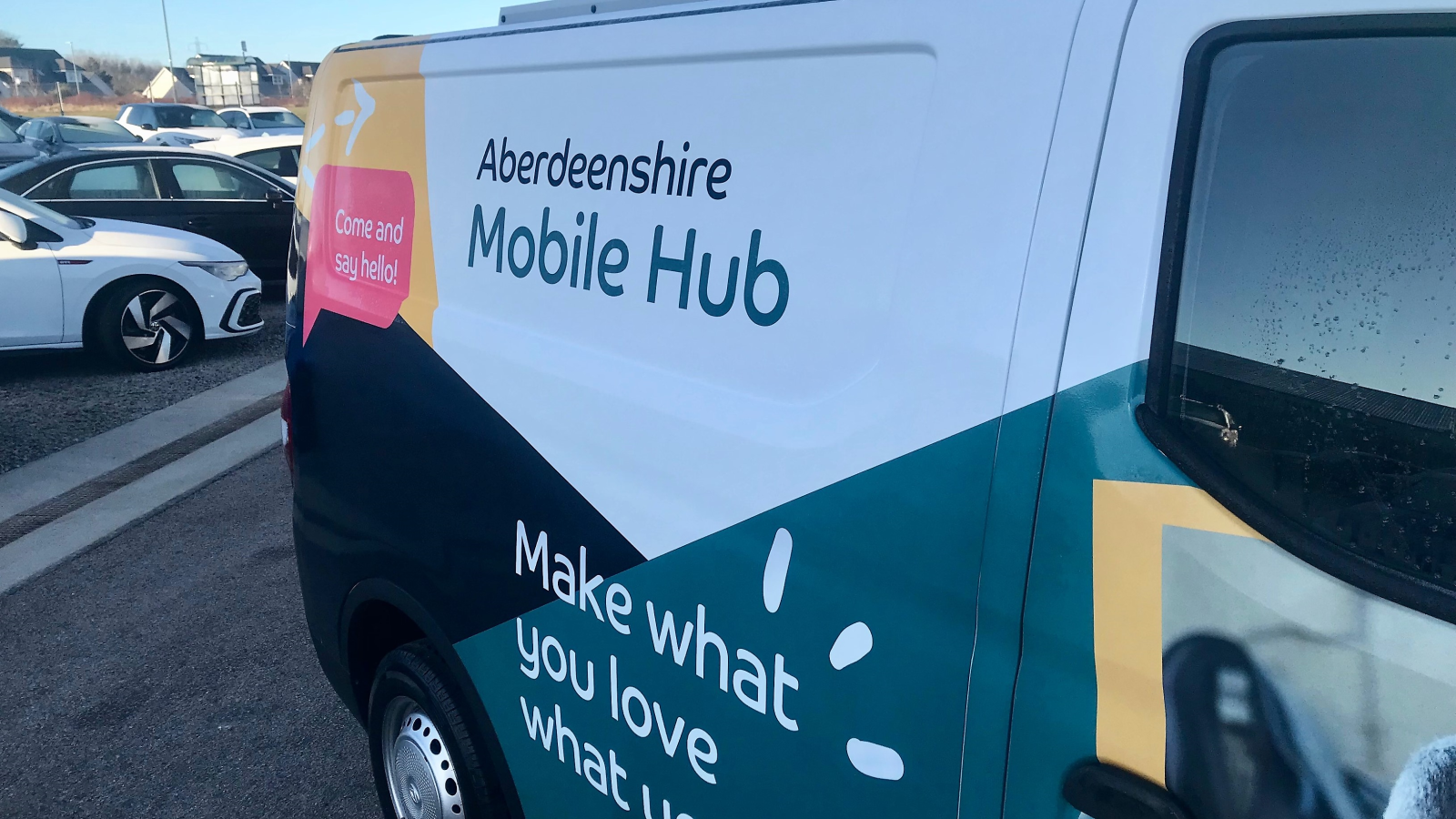 As well as welcoming clients through the doors, the Aberdeenshire team are about to hit the road and take E3 directly to local communities. A fleet of eco-friendly electric vans will be stopping off at various locations and events acting as mobile offices, making it even easier to everyone find out about E3, meet the team and sign up for free help and training. Look out for them near you!
As well as day to day support, there is an exciting range of events and sessions taking place this Spring both in-person and online across the region.
A vital sector in Aberdeenshire, agriculture is the focus for a series of face to face and online workshops. Agri diversification – Seeds of Success will provide agricultural entrepreneurs with the support, skills and confidence to make decisions that will add value to their business.
The Tourism Leadership programme is also aimed at supporting a sector critical to the success of Aberdeenshire. Delivered by Carron Tobin of ruralDimensions this is a 5 week programme for businesses delivered in-person and online. This exciting initiative is all about collaboration, upskilling and finding opportunities to connect with partner organisations including Visit Aberdeenshire.
There are many other events taking place in Aberdeenshire in the months ahead, but with places limited, it is important for people register now to find out more and access the great range of free support.