---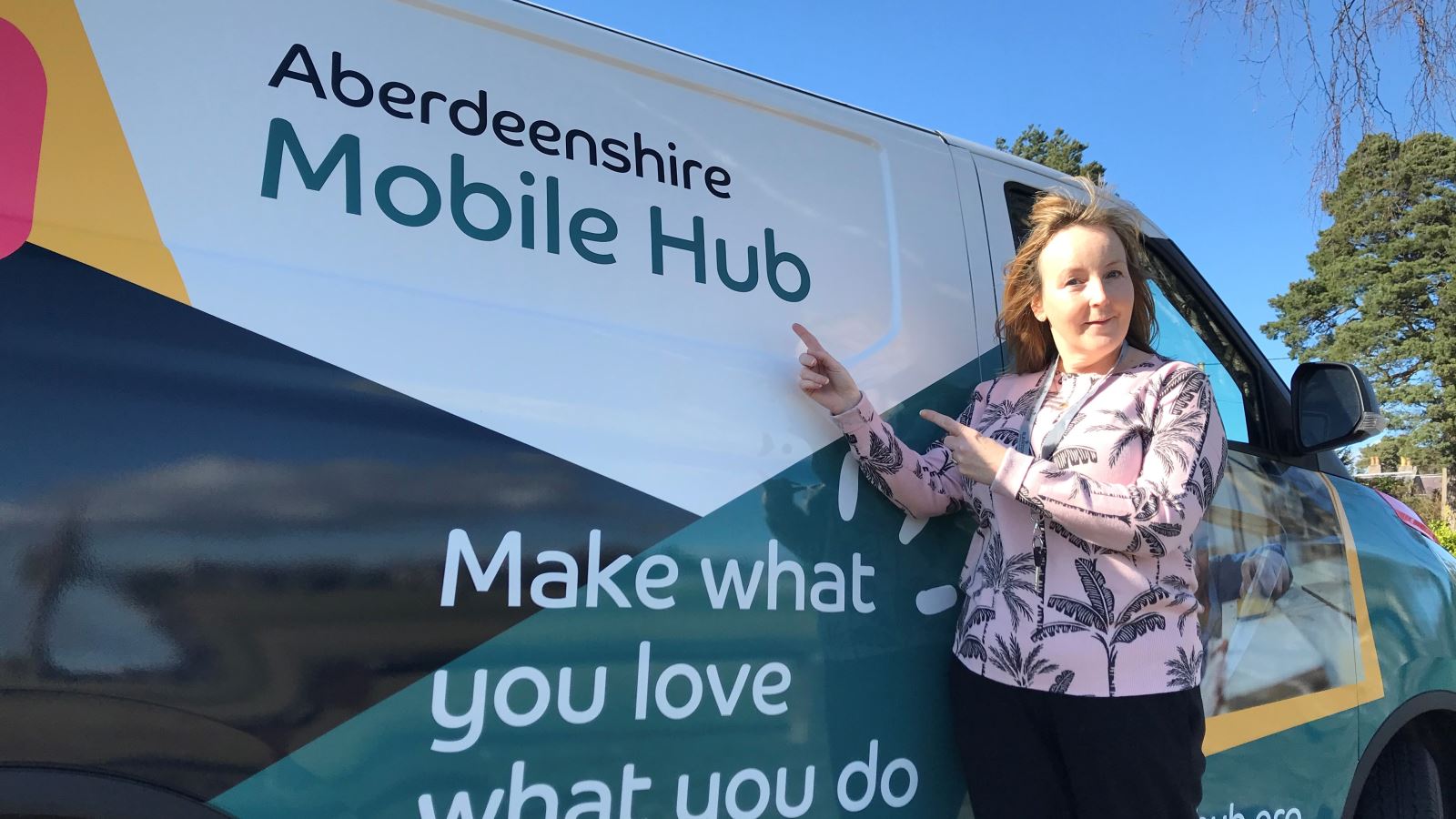 What is your role at E3 and what does it involve on a day-to-day basis?
As Aboyne Hub manager in Aberdeenshire it's my job to find local individuals, businesses and community groups to help. I then meet with clients, explain what we do here at E3 and match our specific resources and support to help them reach their goals.
If you have seen the movie Top Gun you'll know what I mean when I say I'm my clients' "wingman" – I am with them throughout their journey with E3, helping and supporting.
Favourite aspect of your job?
I love to meet people, listen to their business problems and priorities and help them access the very best of E3's brilliant services and programmes.
You can only have 3 apps on your phone, which ones would you keep?
That's a toughie! Whatsapp, Weather and BBC Good Food, as I love to cook and bake.
What was your dream job as a child?
I wanted to be an Egyptologist like Indiana Jones, and find Cleopatra's tomb!
Name one on your bucket list?
I want follow in Agatha Christie's steps, go to the pyramids at Giza in Egypt and take a trip down the Nile (without murder/death hopefully!)
Favourite spots you recommend in Aberdeenshire?
As a newbie to the area, having moved here last July I've love spending time visiting so many beautiful places.
Loch Muick is one of the loveliest walks I've been on – especially Glas-allt-Shiel (Queen Victoria called it her 'widow's house'), especially when you see stags bounding over the hills.
Aboyne Castle is also lovely and is on my daily walking route, although I don't fancy having to mow their lawn - it's huge!